In part one of this letter, I told you about my struggle with gluten and how it affects our ability to have table fellowship. I discussed some specifics about what I am able to eat, and a basic protocol for food and fellowship times in our home.  Here is part two of the letter…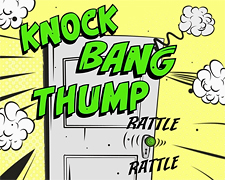 Now, all of this works just fine as long as the meal is taking place in our home, but what about the times that you would really like to have us over for a meal in your home? How can we make that work? (As a side note, please know that I understand the inconvenience of dealing with my situation, and I will never be offended if you feel like it is more than you are able to accommodate. If you don't have a strong desire to open your home, we are always happy to open ours!)
To be honest, we haven't quite worked out all the details in this area, but there are some basics that will help keep me safe. Let's start by addressing a couple of things I might encounter in your home (outside of the kitchen) that could cause me to have a reaction. One big issue would be flour in the air. If you've ever done any baking, you've probably noticed the tendency of flour to end up in places that you don't expect. You may have also seen the little poofs of dust that fly as you drop a scoop of flour into your mixing bowl. According to my research, gluten can actually hover in the air for anywhere from twenty-four to forty-eight hours. Once the flour is in the air, it has the potential to end up in my system and make me sick. With that in mind, if you have used any significant amount of flour in the previous day or two, please don't let me come into your home!
Another issue could be surfaces that might have gluten crumbs or residue on them. If you tend to take food into certain areas of your home (like the couches in front of your television), please let me know so that I can be careful about what I touch. However, if you feel like this is such a big issue in your home that there isn't really a safe area for me at all, perhaps you could drape a blanket over a chair or section of a couch to create a special "gluten-free zone" for me.
Once we've covered these basics, we can move on to the eating area. A starting place would be to wipe down surfaces like tables, chairs and countertops with a wet cloth. In fact, wiping them down twice would be even better! I'll also need any eating-ware and serving utensils to be rinsed before use (a fresh dishtowel is also important).
And this brings us to the actual food. Here are some possibilities that come to mind:
I can prepare food for everyone in my kitchen, and then bring it all to your home.

We can bring the food for our family, and you can prepare food for everyone else.

I can bring food for myself, and you can prepare a gluten free meal for the rest of our family without having to be overly concerned about cross contamination.

I can bring food for myself, and you can order gluten free food from a restaurant for everyone else. Some options are Jason's Deli, Sardella's Pizza, or Chipotle.

If you have a grill and would like to prepare something like burgers and/or hot dogs (Hebrew National and Nathan's are GF), I can bring gluten free buns. However, this will mean that unless you never prepare gluten on your grill (not just bread products, but many marinades also contain gluten), the grate for your grill will need to be taken off and washed with soap and water, or be heated to a temperature of 600° or higher for 30 minutes. Another issue in this scenario is condiments.  While basics like mustard, ketchup and mayonnaise are usually gluten free, any open container that has been "double-dipped" while preparing gluten food is no longer safe. If you plan to use squeeze bottles that have already been opened, please wipe down the outsides of the container with a wet cloth (or better yet, wash them under running water).  Also remember to make sure that your kitchen surfaces have been wiped down thoroughly before beginning any preparation, and that all knives, mixing bowls and other utensils are washed and dried with a gluten-free towel (but please don't use wooden utensils, as these can absorb gluten). If you are planning to use any ingredients other than plain ground beef, cheese, veggies and fruits, you can touch base with me to make sure they are safe.
But are these really all of the options? Isn't there a way for you to prepare a whole dinner I can eat? I've been trying to finish this post for a couple of weeks now, and I keep getting stuck at this spot. The reality is that even option #5 makes me pretty nervous.  I want to go further; to say, "Sure, just make a meal for me and I will eat it!"
…and then my stomach starts to churn as I think of all the ways gluten can sneak in. I think about the fact that non-stick cookware, wooden utensils, and unglazed stoneware can all absorb gluten. I remember the time I got sick from plain chicken breasts that weren't minimally processed (the broth used in the processing contained gluten). It's not that I don't trust you; it's just that the learning curve is so high, and the consequences of a simple mistake are so huge. My family needs me to be here for them—and if I get even a little gluten, they will lose me for the next three weeks! (Not everyone with Celiac/gluten intolerance  is as sensitive as I am.)
So for now, these are the options that are on the table, so to speak. I pray that my sensitivity level will drop soon, and that all these precautions will no longer be necessary. Until that time, however, perhaps my issues can serve as an extra reminder of the need to be deliberate and purposeful in our fellowship, and help us all learn more about what it means to truly share each other's burdens.
Many blessings in Messiah,
Esther